If you're looking for something to do in the greater Atlanta, Georgia, area, then perhaps a scenic drive is in order. Whether you're a local looking for new places to explore or a visitor taking part in a larger road trip, there are many excellent locations to see when driving through Georgia. Keep reading to learn about scenic driving and 9 of the best locations to do it near Lithia Springs, Georgia.
Scenic Driving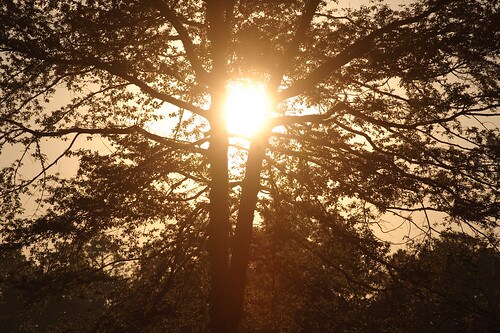 Scenic driving is a popular pastime for many people. It's relatively inexpensive, can lead you to excellent locations you've never seen before, and often has something for all types of people. Whether you're a photographer looking for great picturesque locations or a seasoned traveler searching for something unexpected, scenic driving through Georgia can give a sense of wonder and excitement. Remember when you take these drives to stock up on gas, have some food and water, and prepare for different driving lengths.
Cohutta Chattahoochee Scenic Byway
This 54-mile route is an excellent single-day drive for many residents of central and northern Georgia. Some of the best views from this route include extensive farmland starting in Murray County, where the route begins. It follows State Route 2 for a long period, winding through pastoral lands and through the hills before joining State Route 52. At this point, it passes by several attractions such as Fort Mountain State Park and several mountaintops overlooks where you can get excellent pictures of the surrounding landscape. There are also several offshoots with their own wonders and mysteries to explore.
Georgia Mountain Parkway
The Georgia Mountain Parkway is a 76-mile drive that may take one to two days to explore. Along this route, there are plenty of picturesque locations, as well as options for dining, lodging, arts and crafts, history, and heritage. If you find yourself along the section of the parkway that includes the North Georgia Farm Trail, then you're in for plenty of amazing experiences from farm-to-table dining to learning the rich history of the state. If you like history, culture, and fresh foods, then this is an excellent journey to have with your friends and family.
Historic Piedmont Scenic Byway
Enjoy this 82-mile drive over an afternoon or weekend. This byway follows several State Routes, including 77, 16, and 15. When you choose to travel down this path, you'll see the natural beauty of Piedmont. Popular locations along the way include the 60-acre Oconee National Forest. If you're looking to take a break from driving and want to do some hiking, this location has plenty of trails and views of both the Oconee and Ogeechee rivers. When you continue your journey you can also experience plenty of historic homes and farmland.
Meriwether Pike Scenic Byway
This historic route, designed to uphold the legacy of President Franklin D. Roosevelt, is 55 miles long and stretches from the town of Gay to Warm Springs. Historically, President Franklin D. Roosevelt traveled throughout Georgia, especially from the 1920s to the 1940s so he could exercise his legs, which were injured because of polio. Along this route, you can learn more about this president and view some of the locations where he lived and interacted with people. You can also experience several other state attractions, such as the Red Oak Covered Bridge, and the Jones Mill.
Monticello Crossroads Scenic Byway
One of the shortest scenic drives on this list, The Monticello Crossroads Scenic Byway is a 29-mile stretch of road that follows State Highways 11 and 83. Among the rural features of this drive is the historic Seven Island Stagecoach Road that operated between Augusta, Georgia, and New Orleans, Louisiana, and the Natchez Trace. There are also several independent buildings that are registered historical sites.
Ridge and Valley Scenic Byway
The Ridge and Valley Scenic Byway explores the varied terrain of northwest Georgia. It passes several mountain overlooks, plenty of low-lying farmlands, and past several rural county roads. While it's a longer trip at 51 miles, it's 51 miles of excellent views and great history. Along the route, you can learn about the history of the Cherokee tribe and how they influenced and continue to influence the history of the area.
Russell Brasstown Scenic Byway
This 41-mile scenic drive has a variety of attractions you can visit. Along the way, you can see the Bavarian-themed town of Helen, Georgia, part of the Appalachian Trail, and several excellent locations along the Chattahoochee river. This is an excellent drive over the course of the day since the entire route is a long loop, making it easy to traverse and return home after seeing the amazing views. If you want a break from driving, you can stop at the nearby Vogel and Unicoi State Parks to fish, hike, or take part in other recreational activities.
Scenic Highway 197
This is an excellent drive if you're looking for amazing views of the lakes in northeast Georgia. Along this route, you pass by several coasts of the lakes Burton, Rabun, Seed, and Alpine Helen. If you need attractions or food along the way, there are plenty of dining options and many of the lakes allow you to fish. You can also experience several craft festivals, and see the wonders of native plants and animals.
South Fulton Scenic Byway
Another of the shorter routes on this list, the South Fulton Scenic Byway is a 29-mile route. Even though it's shorter, it has a lot of variety to really give you a feel of what every other route has to offer. From farmland and rolling hills, to rivers and historic sites, there's plenty to see and do when you choose this option as your next scenic drive.
Now that you've learned about Thornton Road Hyundai's list of nine scenic drives near Lithia Springs, Georgia, are there any you want to add? If we missed one of your favorite drives, or want to learn more about the services we offer, let us know! You can contact us to learn about other attractions in the state, see our new inventory of vehicles, and get service for your vehicle before you take one of these scenic drives.
Scenic by USDA NRCS Texas is licensed with CC BY 2.0