There are several reasons you may choose to purchase a used vehicle over a new automobile, such as the potentially lower price tag than buying or leasing a new vehicle. While pre-owned vehicles may offer some disadvantages, they also have many advantages that make them a worthwhile option. There are also steps you can take when shopping for a used car to help avoid potential problems and make a wise investment. Our team at Thornton Road Hyundai created this guide to help you learn how to choose a used car that's right for you and your lifestyle.
Consider Your Needs and Wants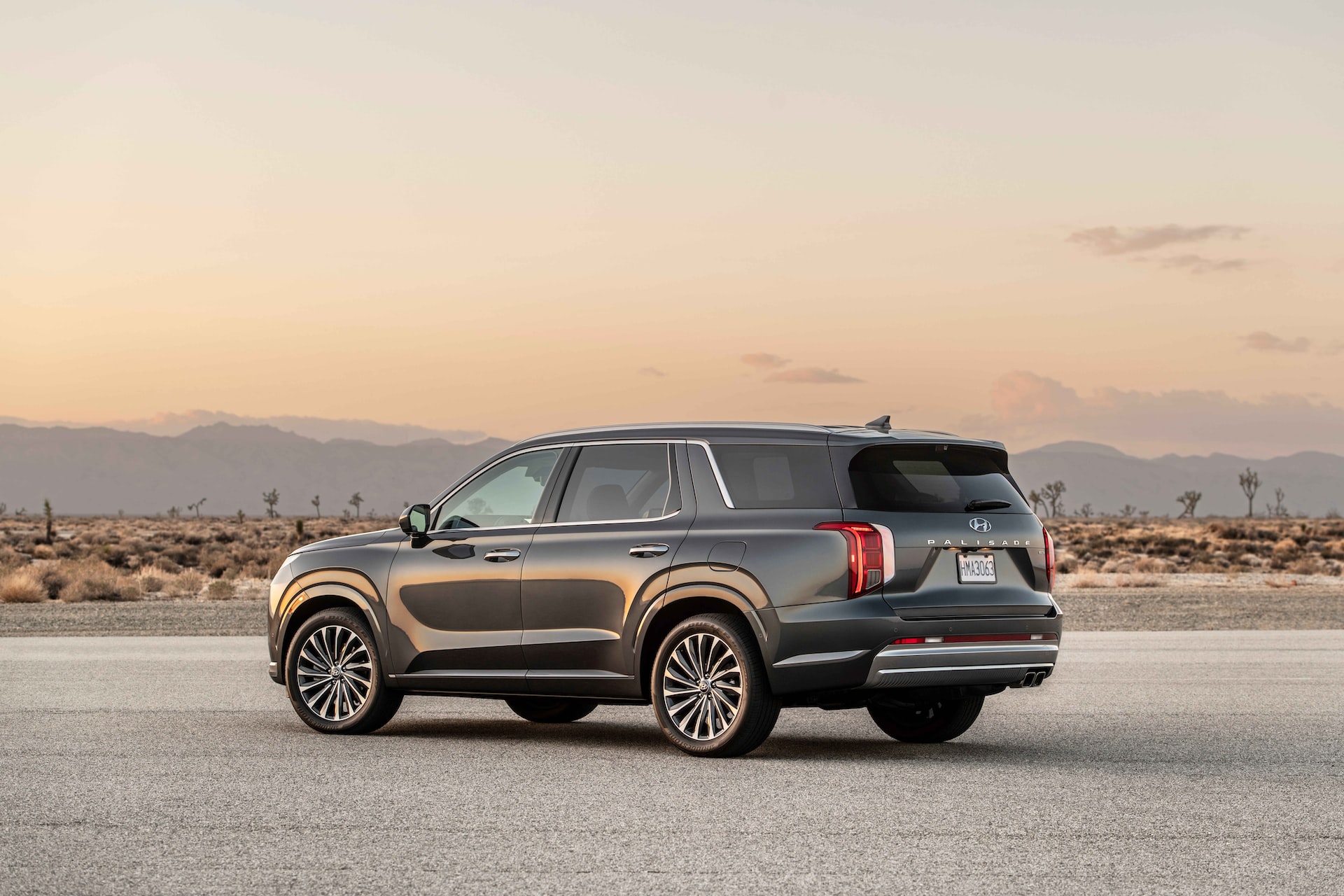 ?
The first elements to consider when you're choosing a used car are your needs and wants. Understanding your preferences can help narrow your search significantly. Think about your nonnegotiables and what features you would like to have but can live without if necessary. For example, if you have children, you may want specific safety and entertainment features. You may also analyze your current car and what you like about it, what you don't like about it, and what you wish it had.
Additionally, think about your future and how you might want to grow into this car, such as if you plan on having kids soon or if you want to tow equipment like a camper. It's also important to develop a budget and learn about your financing options. This can help you know the price range to stick to when browsing.
Research Market Values
Next, research the market values of the vehicles you're most interested in looking at when you go to a dealership. You can find this information online using various free tools by typing in the name of the car's make, model, and year. This can help you get an idea of how it can fit into your budget and what you may pay for it at a local dealership. Researching a vehicle's value may also help you find beneficial information to provide a dealership with when you go shopping, such as the trim level.
This is a vital step because the more knowledge you have can help you negotiate with a dealership's sales team or a private seller. You may feel confident when a vehicle resembles the market value. Be sure to compare similar automobiles to each other to determine the best deal for you.
Inspect the Vehicle
When you find an automobile you love, there are several steps before deciding to buy it, and one is inspecting it. There are some aspects to be cautious about relating to the car's condition and price. A vehicle in poor condition may be on the lower end of the market value, while a well-taken-care-of automobile can be on the market value's higher side. This is why it's critical to inspect the vehicle further before making any decisions. When you get inside, make sure you feel comfortable in the seats with ample legroom and headroom. Take note of any questionable smells.
While you're inside the automobile, look at everything from the dashboard to the seats to the doors and the floor mats. You may look for signs of damage to the dashboard or other equipment and rips in the seats or ceiling fabric. On the exterior, be sure to look under the hood to inspect the engine. You may also want to look at the paint job, bumpers, mirrors, tires, lights, and mufflers. If you're not confident inspecting these elements yourself, you can bring someone who understands these features to help with your inspection.
Take a Test Drive
After inspecting it, take a test drive. Pay attention to various aspects, such as what lights come on and stay illuminated throughout the drive. Before putting the car in motion, test the features, like the radio, air conditioning, heating, and interior lights. When driving, take note of the handling and braking. The drive can also help you inspect the engine, so be sure to listen to any noises or feel for excessive vibrations. Additionally, if you notice any blue or white smoke coming out of the exhaust pipe, there can be major mechanical issues.
Ask About the Car's History
When you're done with the test drive, ask about the car's history. Gather information about the vehicle's age, repair history, and mileage. The answers to these questions can help with deciding if you should get a pre-owned automobile. Often, the maximum mileage for a used car is 100,000 miles. Anything over that amount might not be a wise investment.
If you want to fact-check their information, you can find it online. All you need is the license plate number and vehicle identification (VIN) number. When you run this information, you receive a report detailing the repairs performed on the vehicle. Note the frequency and timing of the repairs. For example, if repairs seem standard and evenly spaced out, this suggests the owner took it in for regular checks and services. However, if you see repeat visits for the same issues, it might indicate a persisting issue and potential problem to resolve.
Request a Mechanic Check Up Before Buying
If you like everything you have seen and heard, the last consideration is requesting a mechanic checkup before buying it to ensure your investment is safe. Getting a mechanic to inspect your car before you buy, also called a pre-purchase inspection, can cost a certain fee depending on the mechanic service you select. However, it may save you money in the long run if the vehicle fails the inspection or would require a lot of repairs. Having a professional's opinion may also provide you with peace of mind about the safety of the vehicle or the quality of your investment.
Contact us if you have any questions about how to choose a used car effectively. Our expert sales team can help guide you in the process and get you into something you might love. Visit our dealership in Lithia Springs, Georgia, to view our inventory of used vehicles.
?
Image by Hyundai Motor Group is licensed with Unsplash License